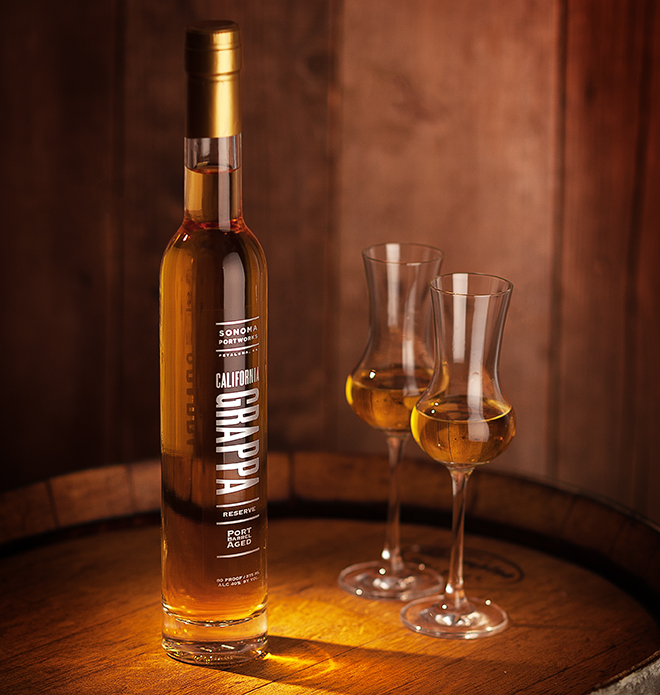 PORT BARREL AGED GRAPPA
We started with our artisan-crafted grappa, distilled from the pomace of our petite sirah and petit verdot ports. And then we aged the grappa in one of our freshly emptied port barrels, where it mellowed in port-soaked oak for 2 years, absorbing color and flavor.
With its exceptionally smooth flavors, our barrel-aged grappa has been likened to fine aged whiskeys, but with just a hint of the sweetness and flavor of aged port.
Price:$40

375ml / 80 proof / 69 cases produced