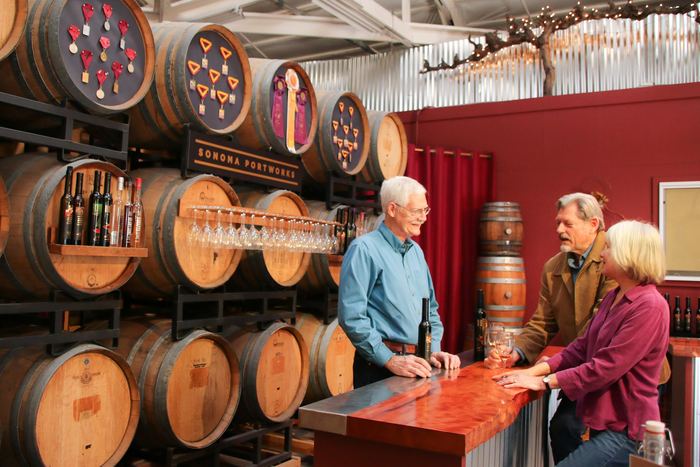 PETALUMA TASTING ROOM

Curbside pickup available:
12-4PM Monday – Friday
12-3PM Saturday – Sunday
Tel: 707-769-5203
Our tasting room is located in the old Foundry Wharf building along the Petaluma River just south of the historic city center of Petaluma. Not only can you experience our wonderful after-dinner wines, but taste our new creations right out of the barrel!
Want us to ship to you? Please place an order online.
---
Check Us Out At:
---