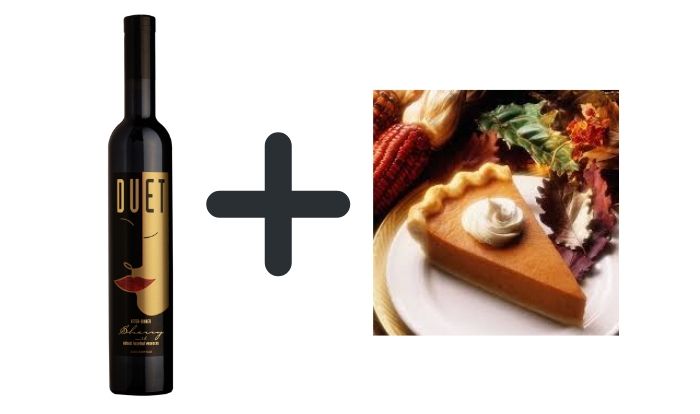 November 16-17 and 23-24, 2019
Discover the pleasure of DUET-spiked whipped cream and pumpkin pie, and taste a portfolio of unique and delicious ports, at Sonoma Portworks. The complimentary tasting of pumpkin pie is offered every Saturday and Sunday until Thanksgiving.
Click here for the recipe for our spiked whipped cream.